Hi ,
i am trying to bring imx6q sabre auto board (MCIMX6xAICPU2) But somehow i am  not even getting single consoles message after applying power of 5V DC and 4A current.
i do not know what is the problem here. could you please help us to figure out the problem?
setup details:
booting from sd card by using the boot configuration as shown in picture.
i have downloaded prbuilt images from freescale.com/SABREAI as Mentioned in reference manuals.
SABRE|Automotive-Infotainment|i.MX6 | NXP 
i am using 5v and 4a power adapter. when apply power supply i can see that 4 yellow , 1 blue and 1 orange leds are glowing.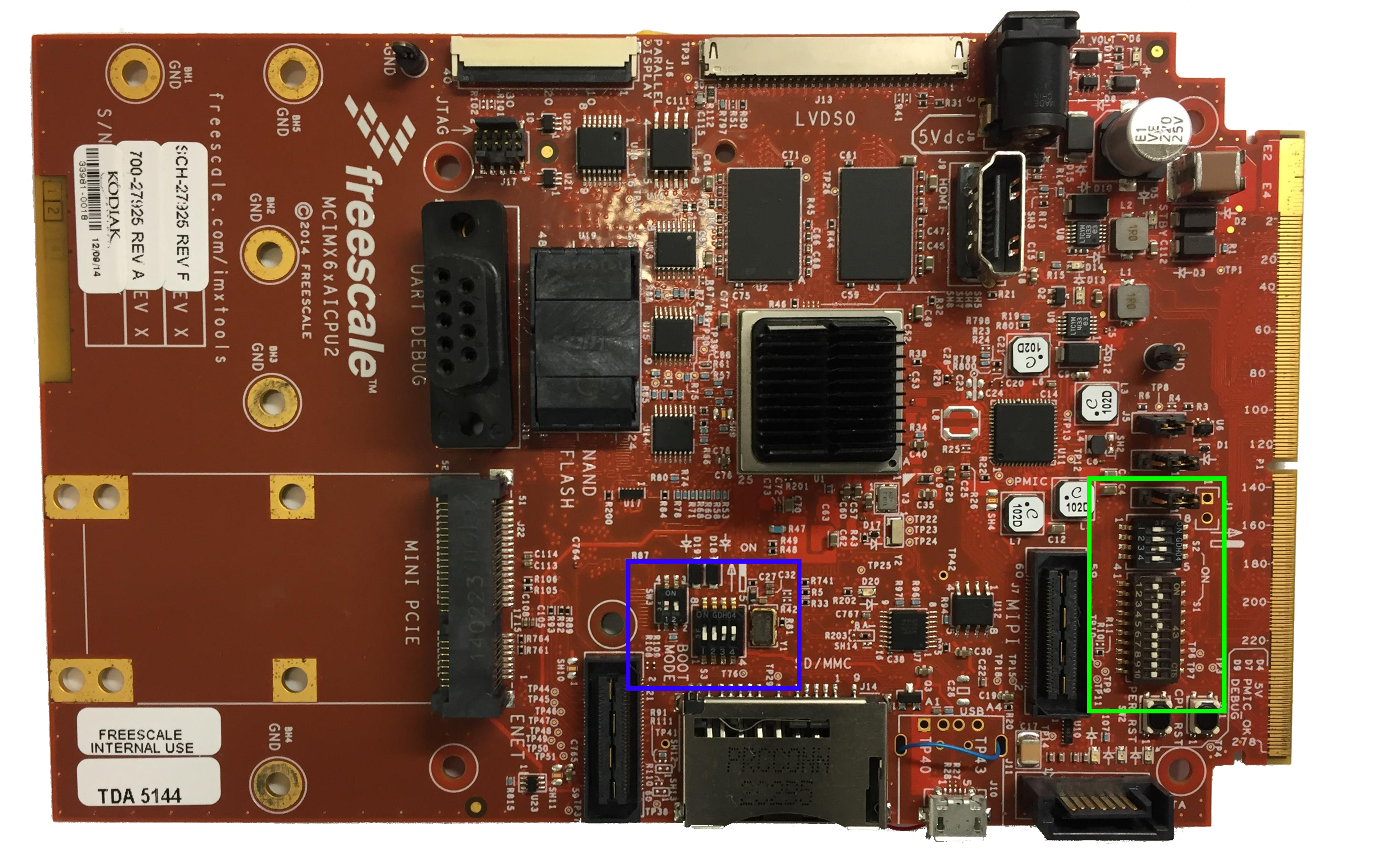 Thanks & Best Regards,
Dharmender Sharma